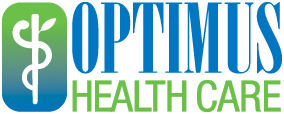 School-Based Health Services are offered here for the benefit of the students.
The School-Based Health Center (SBHC) works in conjunction with the care provided by your child's pediatrician and is not intended to replace regular care by your child's primary health-care provider.
If you feel you may need a checkup, here is a quick outline of the SBHC available services:
The SBHC offers Medical and Behavioral Health Services.
All medical and social information about your child is held in confidence according to the HIPPA Law; information about your child is shared between the Nurse Practitioner and parent/legal guardian.
All children enrolled in the school based health care program are eligible to receive services regardless of insurance status. For medical and behavioral health services, SBHC accepts most insurance plans and there are NO out of pocket expenses.
Complete the enrollment form found in Main and Nurses' office or please visit our website for forms and more information.  Please note all parts of this registration/enrollment form must be completed, signed and returned to the Health Center or the School Main Office before your child can receive services.
If you have any questions, please feel free to give our office a call at:
(203) 882-4022